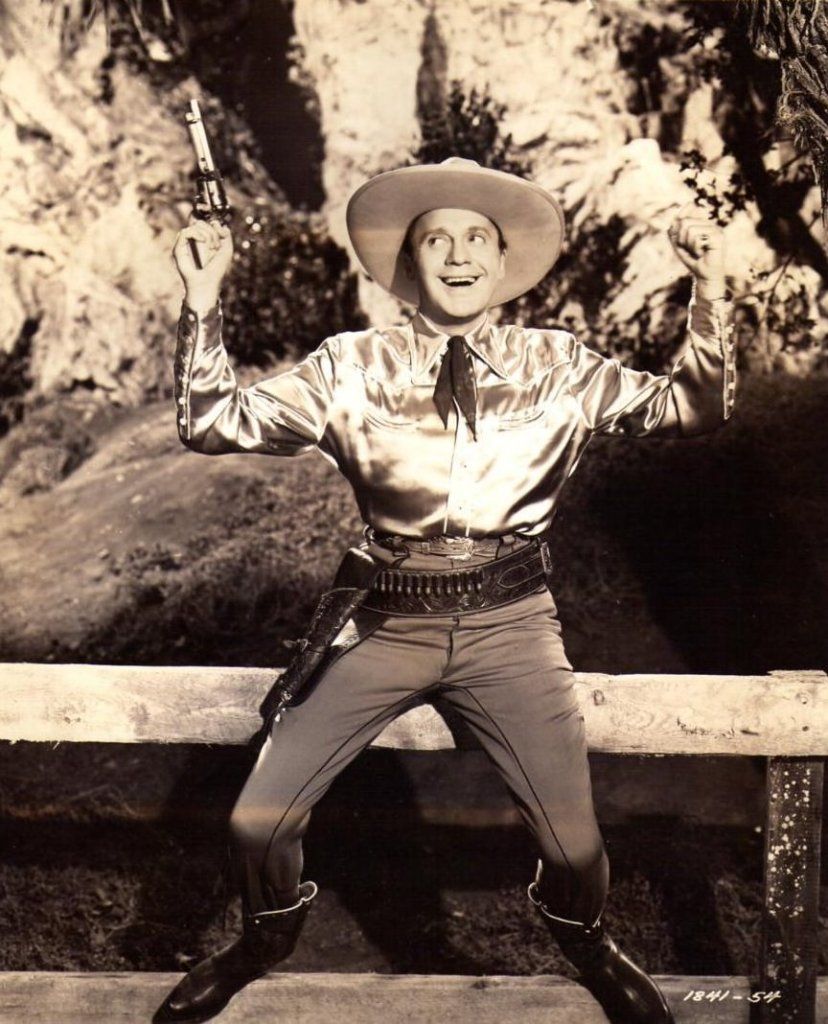 I love Old Time Radio and am a comedy nerd, so of course I am a huge fan of Mr. Kubelsky's.
The Jack Benny Program
's three decade run (first on radio, then television) was an amazing accomplishment, but this success did not transfer to the silver screen and Benny starred in only a handful of films. Of these, only the bona fide classic,
To Be Or Not To Be
, and
Charley's Aunt
are readily available on home video.
Buck Benny Rides Again
is one of the films still MIA on DVD, which is a darn shame. Not only is it a funny movie in its own right, it's of special interest to Benny fans as a film version of his radio program at its height. The show's entire cast turns up (though notoriously stage-shy Mary Livingstone only contributes a voice cameo). Several running gags are carried over from the radio, including the title conceit of Benny as a raucous cowboy. It even starts with Don Wilson serving up an introduction as if it were a regular Sunday night broadcast.
Benny considered Eddie "Rochester" Anderson to be the true star of the movie, and he's right. Anderson shows off his singing and dancing ability, has some of the best lines, and even gets the girl. Small wonder the premiere was held in Harlem.
This isn't my encode of the movie but it is my upload, in six parts in order to avoid selling my soul to YouTube. Happy Jack Benny's Birthday!