John Severin, one of the last true illustrators working in the comics medium, has passed away.
Like a lot of kids of my generation, I first encountered Severin's work in
Cracked Magazine
. He was one of the artists you'd always hope would turn up in the latest issue. His caricatures were always spot-on, and his drawings were vividly precise and "realistic" despite the cartoony antics they involved. I still fondly remember the "Far-Out Four" (Steve Austin, Billy Jack, Kwai Chang Caine, and Henry Kissinger) story he drew from the issue above.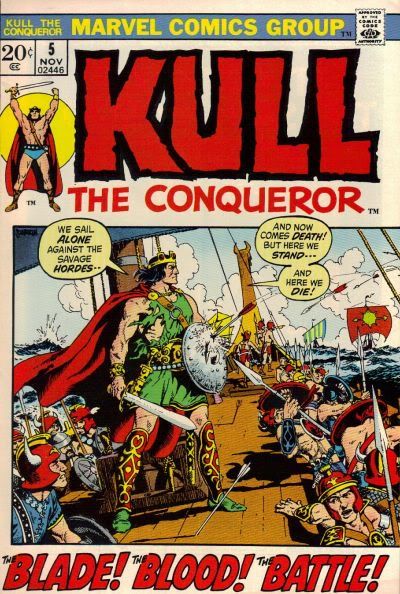 Much later on I encountered his work on Mavel's
Kull the Conqueror
. I was blown away by the amazing detail and storytelling in every panel; you could tell that Severin was getting his Hal Foster on and loving every minute of it. I'm not a particular fan of Robert E. Howard or barbarians in general, but the series sure made me a fan of Severin. I was spurred to track down a copy of Severin's
Kull II
portfolio, and the hand-signed plate hangs framed in my "library".
Incredibly, Severin's talent never seemed to diminish over time. The man was still turning out great work right up to the end. Just check out this awesome 2011 piece from Dark Horse's
Witchfinder
series: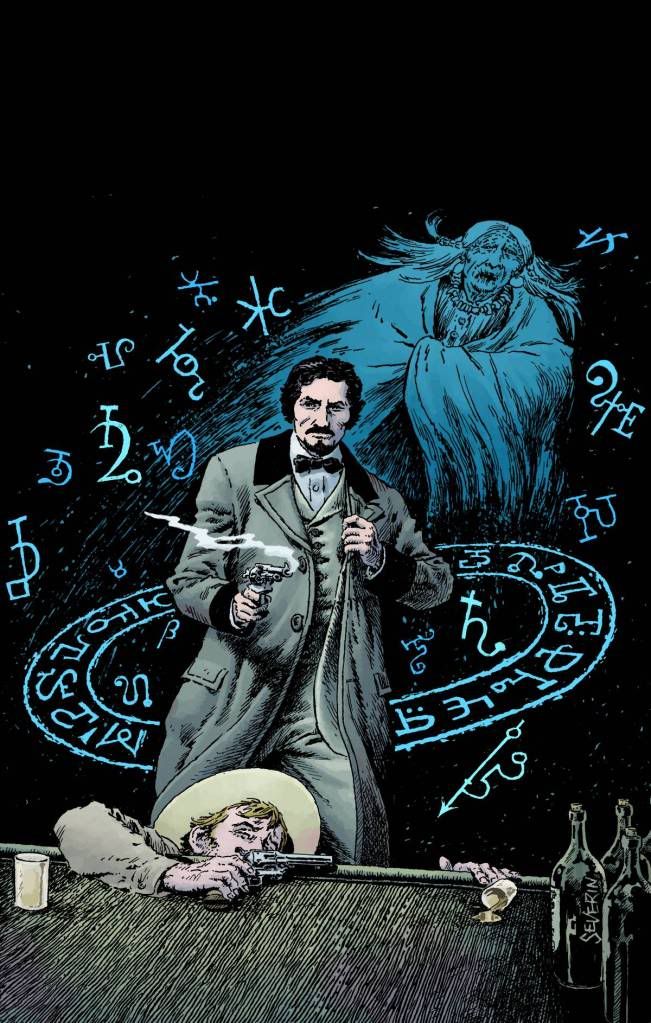 I'd take one John Severin over a dozen Alex Ross' any day of the week. He was one of the great under-appreciated talents of the medium*, and he will be missed.
*His sister Marie, who has survived him, is another.
Posted by

Preterite
at 2:47 PM
0 comments
Links to this post