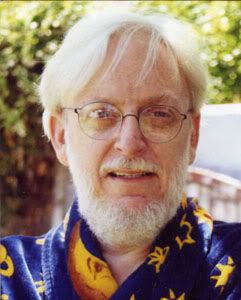 1946 - 2009
Yesterday we lost someone you've probably never heard of, but whose creations you've known and loved for over twenty years.
Dan O'Bannon created and wrote the first screenplay for
Alien
. He essentially invented the fast zombie in his
Return of the Living Dead
. The comic story he did with legendary artist Mobius, "
The Long Tomorrow
", is widely acknowledged as one of the first cyberpunk works and was a primary inspiration for the look of the film,
Blade Runner
. He wrote
Total Recall
,
Blue Thunder
,
Screamers
, and
Lifeforce
. The creepiest segment of the
Heavy Metal
movie, "B-17", was taken from his original art and story. He even did
special effects work on the first

Star Wars

film
.
O'Bannon was an unheralded giant who contributed greatly to geek culture. Next time you hear a zombie calling for brains, think of ol' Dan.