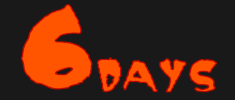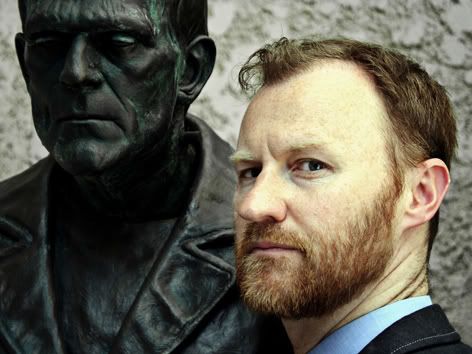 Following up from yesterday's post, here are some more ghastly goodies from the ghoulish League of Gentlemen. Tonight I'm focusing on the works of the most prolific of the team,
Mark Gatiss
.
Last year, Gatiss produced and presented a three-part documentary on fright films,
A History of Horror
. The series takes Gatiss across the UK and America as he conducts interviews with key figures and visits locations well-known to fans of the genre. Each installment focuses on a different era of screen horror, from the Golden Age of Hollywood through the boom years of the Houses of Hammer and Amicus and wrapping up with the transgressive terrors of the late 60's and 70's. Gatiss love of horror permeates the proceedings and his insights and enthusiasm makes this series a real treat.
If you listened to
Reece Shearsmith's Haunted House
carefully, you may have noticed Mark Gatiss mentioning his turn as the Man in Black, an iconic BBC Radio horror host since the 1960's. Gatiss has introduced three seasons of supernatural tales so far, all of which can be downloaded via the links below.